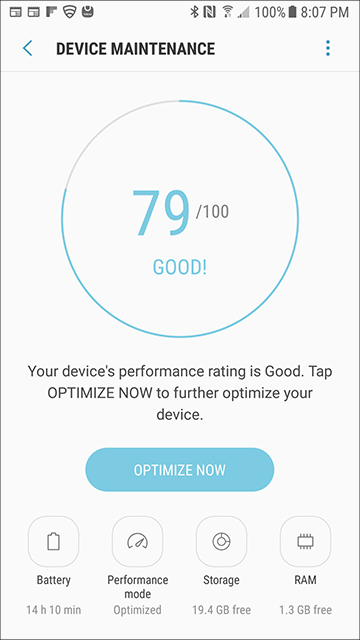 I'm back with a new article about using Android 7.0, called Nougat, on the Galaxy S7. Samsung released the Galaxy S8 and the Galaxy S8 Plus last Friday, and the media reaction has ranged from good to meh. This is a far cry (or at least a cry) from the universal accolades bestowed upon the Galaxy S7 and S7 Plus.
If you're not encouraged to upgrade to the Galaxy S8, but you still want the advantages of Nougat on your S7, good news: All the major carriers have upgraded to Nougat. If you recently upgraded, or if you're thinking about it, download my new PDF-format article about using Nougat on your Galaxy S7. The link is on the right side of the blog's home screen. It's a long article that has a lot of information about the new features, but it has plenty of screenshots, too. You don't have to be a reader of My Samsung Galaxy S7 to benefit. And it's absolutely free to download and read.
I think the weather here in northern California has played a big role in my thought that it hasn't been two months since I last posted here. The weather here hasn't changed all that much — days have been more rainy and cloudy than sunny. But there have also been some important updates to the Divi Builder, which is the WordPress app I use to design this blog. That required me to set aside some time for updating the server. I want to thank my Blogging to Drive Business co-author, Rebecca Bollwitt, and her husband John for their help in updating the version of PHP to accommodate the requirements of the new version of Divi Builder.
I don't like to post blogs or updates constantly when there isn't any news, but I may have some news soon about books. It won't be a book about the Galaxy S8, as Que has decided to stop publishing books about smartphones. But this new book will be exciting and I hope to get a chance to write it with a pair of co-authors. And I'm also working on a new client's website, so May is looking busy. I'll have more soon.